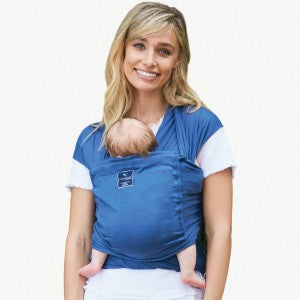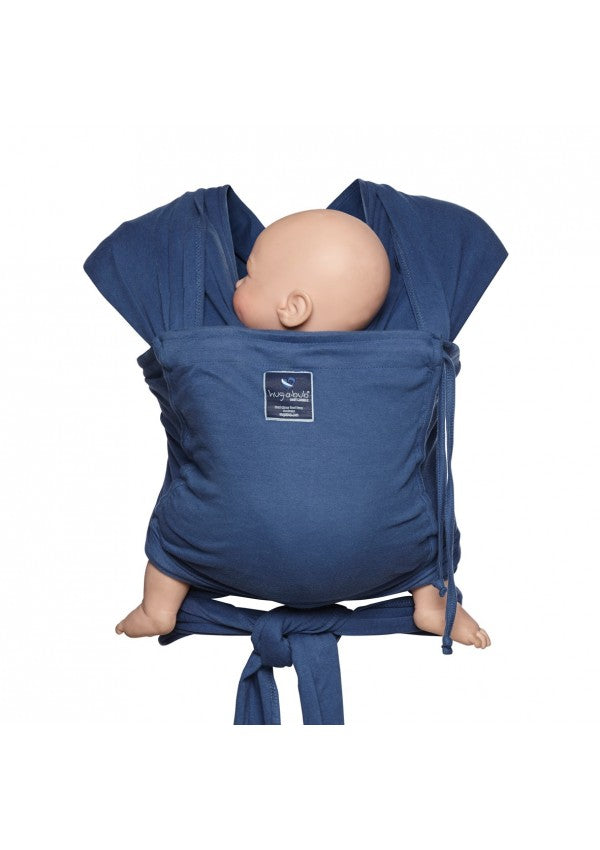 Energy-giving while mood calming, the tones of Byron Blue Hug-a-Bub in pure organic cotton ease the mind while stimulating the senses.
A truly hands-free wrap, Hug-a-Bub gives you back your freedom and enjoyment of parenting, by letting you get on with things while baby is reassured by your close presence and attention.
Hug-a-Bub is only ever made from 100% organic cotton and dyes - the chemical-free fabric suitable for baby's delicate skin and with consideration for the environment.
The signature self-storage pocket allows Hug-a-Bub to be quickly packed away when not in use.
From 3.2 kg (newborn) - 14 kg. Seek health professional advice if your baby is smaller and/or premature. Always use the T.I.C.K.S. safety guidelines to position your baby safely in a baby carrier.
Features:
100% Certified Organic Cotton
Fair Trade
From 3.2kg to 14kg
Every Hug-a-Bub plants a tree.
While there isn't a law requiring ecommerce stores to have a Return Policy, you may need one if you wish to enforce your terms and parameters of returns and refunds.

For example, in the state of New York, if a retailer does not provide a Return & Refund Policy, the retailer will be required to accept returns and give refunds for all merchandise returned within 30 days of purchase. If you wish to limit this in any way, you will need to create and post a Return Policy with your own custom terms.

Another reason for having a Return Policy even if not required by law is that most consumers prefer to shop at retailers with a clearly-posted Return Policy. This is especially important when shopping online, as more issues are likely when purchasing something without being able to see it in person first.

If you don't have a Return Policy, you may be at the mercy of state laws regulating return and refund timeframes. You may also lose potential customers who are concerned about not being able to return a product if they need or want to.
PURCHASE OVER $100
GET FREE SHIPPING