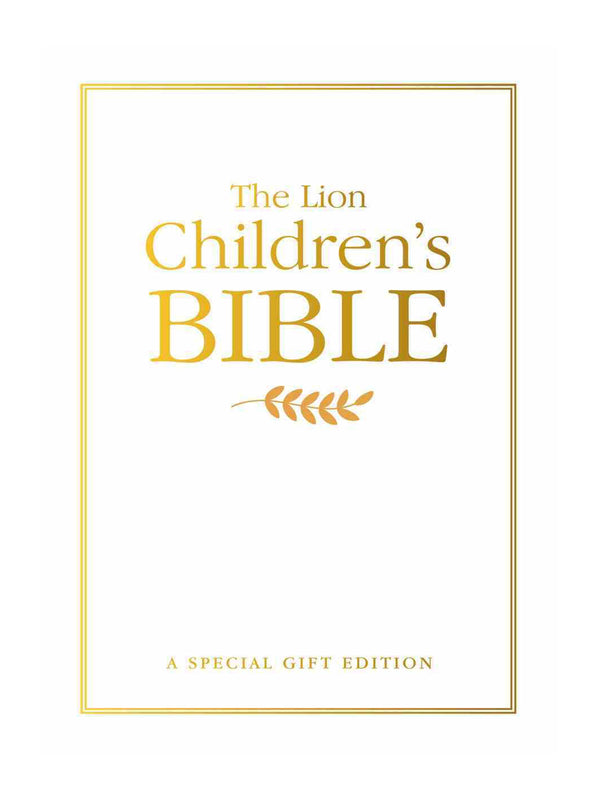 All the significant stories of the Old and New Testaments from Genesis to the book of Acts are retold in clear, simple language which children understand.
The stories may be read as individual stories, yet they form a continuous narrative which closely follows the 'one story' of God and God's people contained in the whole Bible.
Over 40 years, The Lion Children's Bible has been translated into 38 languages, and is the top children's Bible for both home and school.
This version of The Lion Children's Bible is given a luxury binding to make an extra-special gift; a quality hardback with foil effect, gilt edges, and ribbon marker make this a Bible to treasure.
Features:
Hard Cover
Limited Edition
256 pages
Rates PG
While there isn't a law requiring ecommerce stores to have a Return Policy, you may need one if you wish to enforce your terms and parameters of returns and refunds.

For example, in the state of New York, if a retailer does not provide a Return & Refund Policy, the retailer will be required to accept returns and give refunds for all merchandise returned within 30 days of purchase. If you wish to limit this in any way, you will need to create and post a Return Policy with your own custom terms.

Another reason for having a Return Policy even if not required by law is that most consumers prefer to shop at retailers with a clearly-posted Return Policy. This is especially important when shopping online, as more issues are likely when purchasing something without being able to see it in person first.

If you don't have a Return Policy, you may be at the mercy of state laws regulating return and refund timeframes. You may also lose potential customers who are concerned about not being able to return a product if they need or want to.
PURCHASE OVER $100
GET FREE SHIPPING