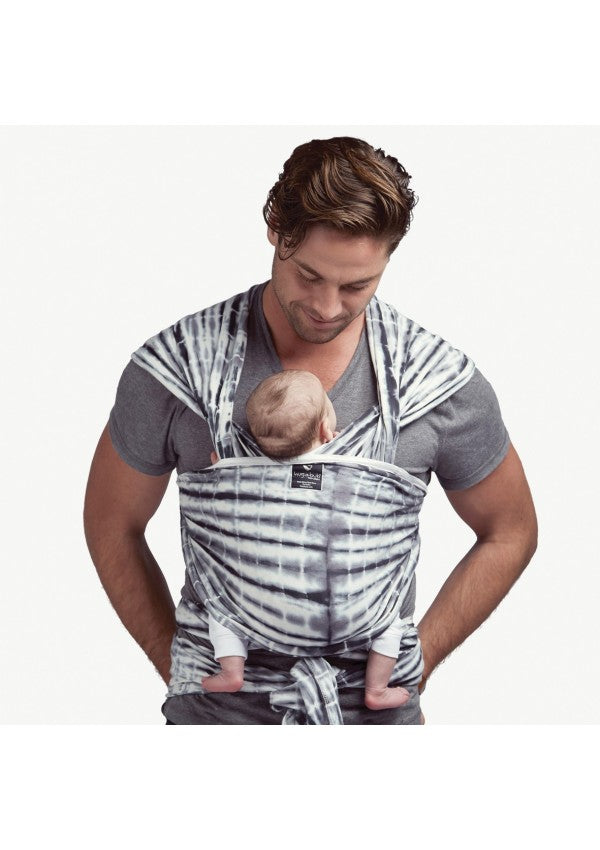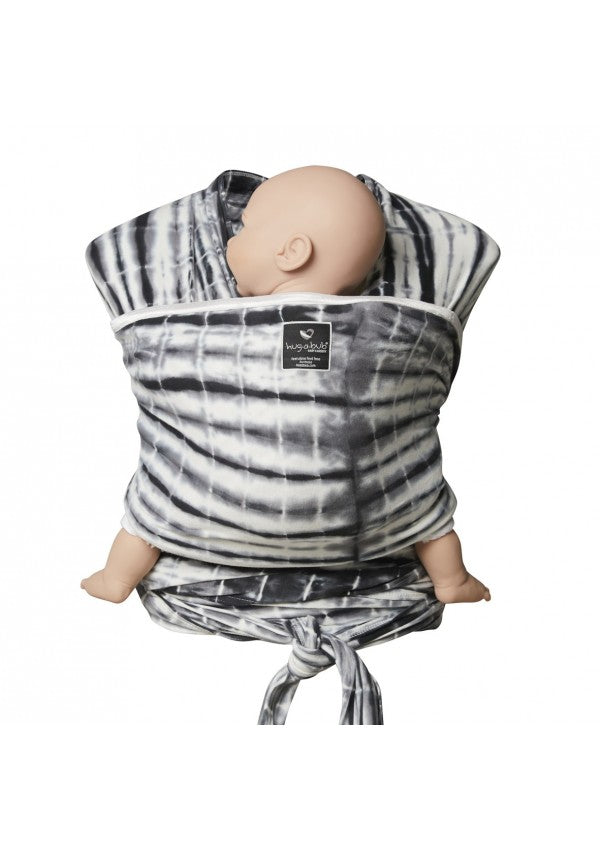 Feel close, feel free enjoying your baby's touch and smell, wrapped in the light organic cotton of Watercolour Grey.
The hand tie-dyed light organic cotton is breathable and soft, keeping baby snuggled in close for hours while you enjoy hands-free time.
Experts recommend Hug-a-Bub for newborns. The weight guide of 3.2 kg newborn means that under this weight, we'd recommend you seek health professional advice before using, especially if your baby is premature. 
Your Watercolour Blue Hug-a-Bub gives you the freedom and convenience so talked about by other parents in secure semi-stretch, organic cotton.
Toxic-chemical free organic cotton is particularly suitable for newborn babies. We all know babies are cooler and more comfortable in cotton.
Tip: Ensure your baby is Visible and Kissable (Baby Carrier Industry Alliance recommendation) and for further comfort, keep in mind T.I.C.K.S. safety guidelines when using any baby carriers (Tightly wrapped, In View at All Times, Close enough to kiss, Keep chin off chest, Supported Back).
While there is no strict weight limit, up to 14 kg is recommended as a guide.
Features:
Pure GOTS-Certified Organic Cotton.
Certified Fair Trade.
Every Hug-a-Bub plants a tree (in Haiti, Nepal and Madagascar through our partners Eden Projects).
Machine washable warm or cold gentle cycle. Tumble dry on low heat.
While there isn't a law requiring ecommerce stores to have a Return Policy, you may need one if you wish to enforce your terms and parameters of returns and refunds.

For example, in the state of New York, if a retailer does not provide a Return & Refund Policy, the retailer will be required to accept returns and give refunds for all merchandise returned within 30 days of purchase. If you wish to limit this in any way, you will need to create and post a Return Policy with your own custom terms.

Another reason for having a Return Policy even if not required by law is that most consumers prefer to shop at retailers with a clearly-posted Return Policy. This is especially important when shopping online, as more issues are likely when purchasing something without being able to see it in person first.

If you don't have a Return Policy, you may be at the mercy of state laws regulating return and refund timeframes. You may also lose potential customers who are concerned about not being able to return a product if they need or want to.
PURCHASE OVER $100
GET FREE SHIPPING